The improtant facts on Sika deer 心得
In this article, you can learn the way to feed Sika deer with Sika Senbei in Nara park
Sika Senbei is cracker made for Sika deer.
Let us learn the way in video with precise information.
You also learn why lots of Sika is in Nara park.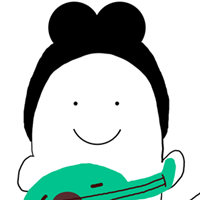 いちきしま ひめ
Sika deer in Nara park are Kawaii wild animals who lives there. They may bite, kick, and does any other way to hurt you. If you found yourself in danger, leave Sika as soon as possible. Be careful especially in March and July (they are pregnant and give birth to babies) September~November (bleeding season).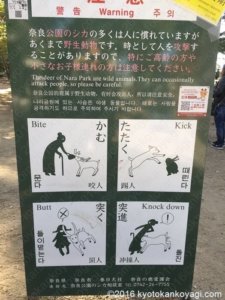 This is an actual board we find many places in the park.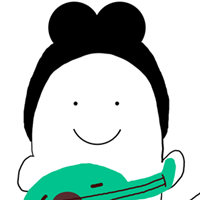 いちきしま ひめ
This article is for your reference. We are not responsible any disadvantage you have.
What is "Sika Senbei?" 鹿せんべいとは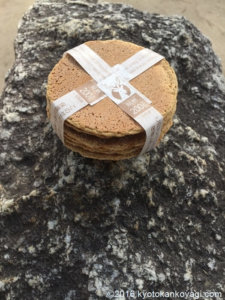 Sika Senbei is a cracker for deer. They look like thin pancake tied up with paper band as you see in the picture above. Each of Senbei is about 4″ in diameter and made of rice powder and flour. The band also eatable: They are made of pulp and letters are printed in soy ink. Sika Senbei is sold under the control of "Nara no Sika Aigokai (Roughly translated as Nara Sika preserve society)." Genuine Sika Seibei has the bandle.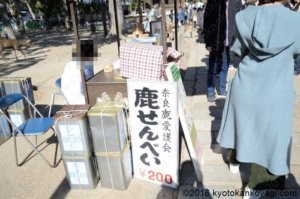 We can buy Sika Senbei at Sika Senbei stand in the park. One unit of Sika Senbei cost you 200 JPY. Sika's diet is grasses in the park. Sika Senbei is a snack for them.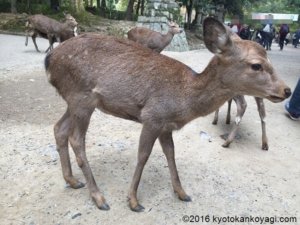 Nara Sika Aigokai depends on the sales of Sika Senbei. Your purchase put yourself in a happy circle:
Sika are Kawaii.
You feed them with Senbei and you are happy.
Sika is also happy with tasty Senbei.
Sika Senbei earns Nara Sika Aigokai money.
Sika Aigokai take good care of Sika.
Sika gets Kawii and Kawaii.(Back to 1)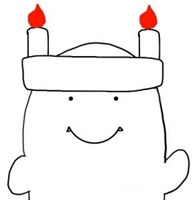 七里ヶ浜親方
Give Sika NOTING BUT SIKA SENBEI.
Do not left plastic bag on ground. They try to eat it.
Now, let us give Sika Senbei to them. それでは実際にあげてみましょう
Basics 基本動作
#1 Bowing, Sika get close to you.
If Sika find you, they usually bow to you. They know they can have Sika crackers with bow. May be they are so polite.
#2 Break paper band of Sika Senbei
The paper bands sometimes stick to the crackers. If Sika find you have Senbei, they get close to you to have it. When you try to take the band off the Senbei, they also try to take away Senbei from you. In the worst case, they attack you.
So, BREAK THE BAND.
If you find yourself in danger, drop the Senbei on the ground and leave there as soon as possible.
#3 Pick up the Senbei at the tip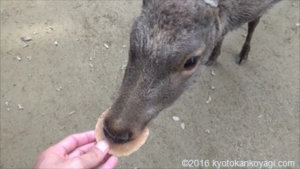 Have Senbei like this. Sika Senbei is larger than their mouth. If you have it at the tip of it, they can't bite your fingers.
#4 Lots of Sika around you
Once Sika find you have Senbei, many of them get close to you. Give your Senbei each of them stepping back. Sika say "hyeee" sometimes after Senbei. (See the video below)
"I have no Sika Senbei to give!"
When you give all Senbei you have to them, show your palms to them indicating "I have no Sika Senbei for you." They'll understand you mean.
Make sure the way.
Remember 注意点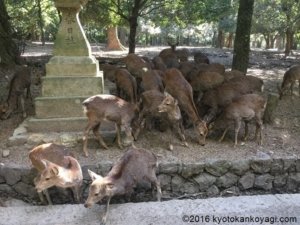 In early morning or winter times, they are greedy.