What is Okera mairi? おけら詣り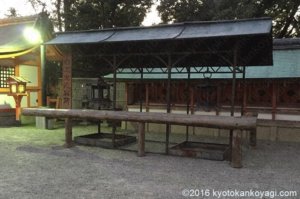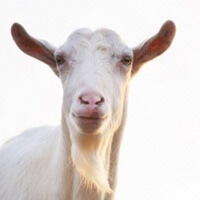 たけちよ
Kearetoro for 2020 is ready.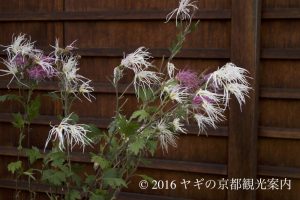 The schedule indicated in this post may differ due to COVID-19
Okera is a name of plant. It looks like a flower in the picture above. On December 31st, we can find many lanterns at Yasaka shrine. We set the fire on a rope at the lantern.  We keep it burning to our homes and light candles on Kamidana (Small Shinto alter in home) and make Zoni (Soup with rice cake) with it to pray for our health in the preceding year. This is Okera mairi. Now let us make a small inspection of it.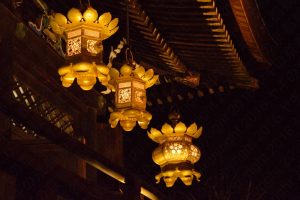 At 5:00 a.m. on December 28th, Sankasiki (鑽火式) takes place in Yasaka shrine. In the main hall, priests make fire with fire plow. It is as peculiar way to make fire for Shinto ritual. The fire is called Gosinbi (御神火). They light a lantern with it. It is kept burning for 365 days for rituals held in Yasaka shrine. (As charcoal, I suppose. I only caught a glimpse of it. The lantern looked like the ones in the photo above.)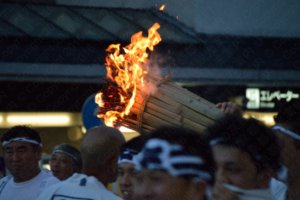 For example, huge torches we can see at Gion matsuri festival is lit with the fire. It is lit by so sacred fire that it can cleanse and purify the road where Mikoshis pass.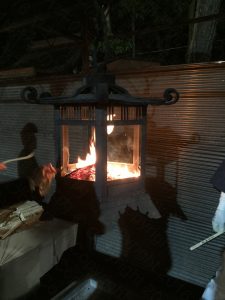 At 7:00 p.m. on 31th December, Joya sai (除夜祭), the last ritual of the year is completed, Okera lanterns (See the photo above.) are lit with Goshinbi. The fire in the Okera toro lantern is called Okerabi (おけら火/をけら火). People put Okera gi (おけら木/をけら木) into the lanterns.Okeragi is a kind of Gomagi (護摩木). Gomagi is a small piece of wood used in Shinto and Buddhist ritual. We write our wish down on it and put it into fire to make it come true. You can have Okeragi for 200 yen.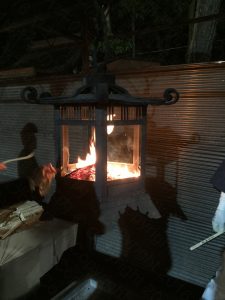 At Yasaka shrine, we can find persons with many ropes. We bought the rope for 700 yen and set the fire on it with Okerabi. We go back to our home swinging the rope to keep it burnt.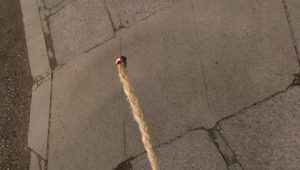 The rope is special one for Okera mairi. Usually, Japanese rope is made of straw but the rope for Okera mairi is made of slivered bamboo to keep fire burnt.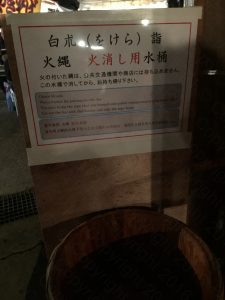 You go back to your home on bus? Don't worry. There are buckets for you!!
 At Okera mairi, we can have Okera zake (Sake 酒) near the main gate for free!! 
In 2019, we cannot have Okera zake quoted as Yasaka shrine as saying.
What is Okerasai? 白朮祭
Gion kezuri kake no Shinji ritual 祇園削掛神事
At 5:00 a.m. on 1st of January, the first ritual of the year takes place at Yasaka shrine: Okerasai. In this ritual, priests pray for a prosperity and peace of the year. It used be called Gion kezuri kake no Shjinji.
Yasaka shrine is a Shinto shrine but used be a Buddhist temple as I described in the article on Gion matsuri. (It's a long story. Check out the link below.)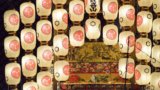 Gion matsuri festival in Kyoto 2022: Let us enjoy Mikoshis, Yamahoko floats, and Yoiyamas!!! 祇園祭2022英語で説明
The guide on Gion matsuri festival in Kyoto; its schedule, Mikoshis, Yamahoko floats, Yoiyamas, history, the reason why it is celebrated, souvenirs, and other must-sees. Anything is available.
Gion kezuri kake no Shjinji ritual used be held at Gion Kansinin (the former name of Yasaka shrine). In the ritual, priests pray for the peace of our country and set fire on wood shavings. It is believed that the direction of smoke goes by indicates the harvest of the year. This is the origin of Okerasai.
Okerasai Today 白朮祭
In the main hall of Yasaka shrine, priests put wood shavings and Okera on a Hegi (片木) tray. They set fire on them with Goshinbi made in Sankashiki.
With the fire, priests keep evil spirits away from a new year.
At the tip of the main hall, priests let the wood shavings fly away. We set fire on a rope as we did some 6 hours ago and go back our homes.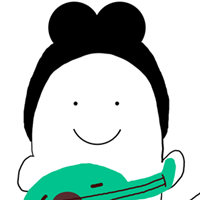 いちきしま ひめ
Attention!
We can visit Yasaka shrine any time we want usually but we cannot do after around 11:00 p.m. on December 31st.  If you wanted to make Okera mairi, you would be there before 11:00 p.m. Ropes are sold on December 31st only. If you wanted to attend Okerasai on January 1st, prepare at least 2 ropes on the day before.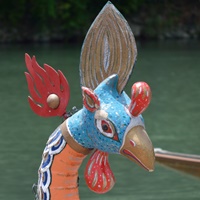 げきすせん