Introduction
Shinbutsu Shogo (神仏習合) is a phenomenon where Shinto and Buddhism co-exist. 神(Shinto Deity) and 仏 (Buddhist Deity) 習合 (are fused)
Shinto is a religion indigenous to Japan. In the 6th century, Buddhism was introduced and adopted officially. Shinto didn't rejected it because it accepted many deities and considered Buddhist deities as some of them.
At first, our ancestors called Shinto Deity Kunituskami (国つ神) and called that of Buddhism Banshin/Adashikunitsukami (蕃神). Banshin/Adashikunitsukami means "Deity from overseas."
Since then, both of them has been fused for over 1,600 years outside of the Imperial court though they were separated by Sinbutsu Hanzen Rei act in 1868. Even Today, we can find their fusion in many occasions.
Honji Suijyaku Setsu (本地垂迹説)
Shinbutsu Shogo gave birth to many theories and the most important one is Honji Suijyaku Setsu (本地垂迹説). In this theory, Buddhist Deity appears to people as Shinto Deity to save them.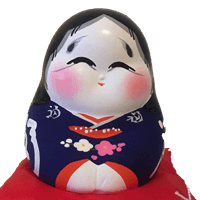 お福さん
As if Buddhist Deity hides behind Shinto Deity. And many people think both of them are the same one.
This is the most simple way of Honji Suijyaku Setsu but the theory is more complicated than we think.
The most famous example is a relationship among Susano no Mikoto, Gozu Tenno, and Yakushinyorai (Bhaisajyaguru).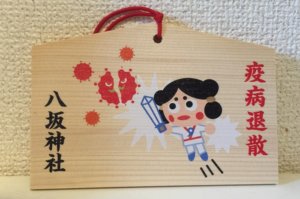 Susano no Mikoto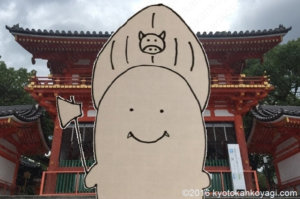 Gozu Tenno
Susano no Mikoto (a Shinto Deity) and Gozu Tenno(a Buddhist Deity only found in Japan today) is considered as the same Deity, i.e., he is half a Shinto Deity and half a Buddhist one, because both of them experience their odyssey in a myths and a sutra.
And their Honji is Yakushinyorai, the Medicine Deity. Gozu Tenno is a Deity who save us from epidemic. It is easy that Yakushinyorai can be the Honji of Gozuteno  because they play the same kind roles.
Many people cannot remember this relationship but it still is alive.
I'm sure you know, or at least heard about Gion Matsuri. The aim of it is to get rid of epidemic depending on the Susano-Gozu Tenno-Yakushinyorai relationship.
Gion Matsuri is a matsuri of Yasaka shirne. It is a Shinto shrine but used to be a Buddhist temple called Gion-sya, or Kanjinin temple where Gozu Tenno and Yakushinyorai was enshrined. The denizens of the downtown of Kyoto welcomed Gozu Tenno to save them  from epidemics.
With Sinbutsu Hanzen Rei act in 1868, Gion-sya became Shinto shrine but the aim of Gion Matsuri has not changed: it now enshrines Susano no Mikoto.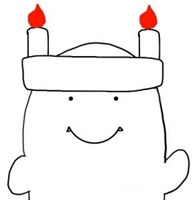 七里ヶ浜親方
These days, most of us are not aware of the Susano-Gozu Tenno-Yakushinyorai relationship. We only think "Yasaka-san save us from epidemics." We don't tell Shito Deity from Buddhist one usually.
Sinbutsu Hanzen Rei act 神仏分離令
Meiji restoration wanted Japan enormous changes and Shinbutsu Hanzen Rei act is one of them. To make Shinto a de facto state religion and the restoration complete, Meiji government decided to separate Shinto and Buddhism. It asked them the way to take: To be a Shito shrine or a Buddhist temple.
All the shrines and temples made their decisions and the separation was accomplished externally but it is not easy to change the minds of people. And some tradition still carry on as Gion Matsuri.