Schedule 2022
July 15, 16, 17
10:00~17:00
Why Samurai armor?
In the heat of Sakimatsuri, lots of people stroll around so-called Hoko machi district to admire Yamahokos, sometimes referred as "Mobile museum."
On the contrary, Yumiyacho is tranquil as usual though its denizens used to make great contributions to the Deities of Yasaka shrine: They were guardians of Mikoshi of Gion Matsuri festival for a long time.
From mid-Kamakura period (around 13th century) to 1974, they led the Mikoshi in Samurai armor: They get rid of evilness of the secular world and made the way the sacred Mikoshi was to go.
Yumiya cho (弓矢町) means "Bow and arrow District." The residents engaged in arms making, especially in bow and arrow. The area belonged to Gion sha temple (former name of Yasaka shrine) and it authorised them to exercise kinds of law enforcement. So, they served for the Mikoshi as duty with gratitude.
The arms makers moved to many places and there were no ones of them left in the 19th century but there armors and the tradition were inherited new inhabitants.
In the summer of 1974, the last Mikoshi parade with Samurai took place. Since then, Mikoshi miss the guardians.
Many reasons prevent them from serving but the most critical one is the damage of the armors. They were made in the 17th century and "authentic" armor though Samurais didn't wear in battle fields, not pieces of artwork. A residents told me that they cannot fix them as they were. He said, "Remember, Gion Matsuri takes place in mid-summer and it is tough to walk around on them, isn't it?"
From 1975, the residents quit serving for the Mikoshi and started to hold an exhibition of Samurai armors they wore.
In 2020, Yamahoko parade and Yoiyamas of Sakimatsuri and Atomatsuri were canceled due to COVID-19. This Samurai armor exhibition is subject to be canceled.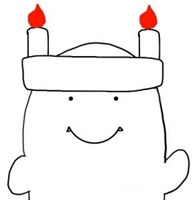 七里ヶ浜親方
In 2019, the exhibition was held from July 15 to 17. Open hour is 10:00~18:00
Samurai Armors 甲冑
Info.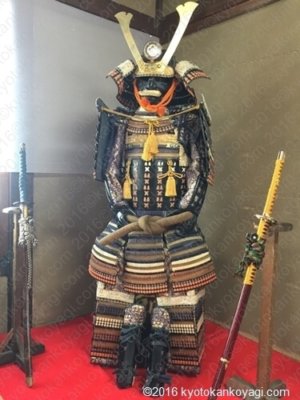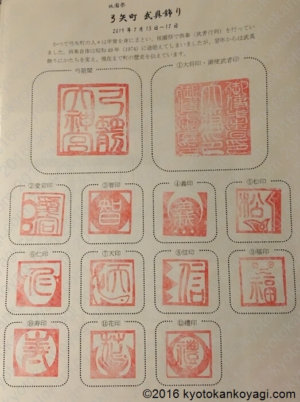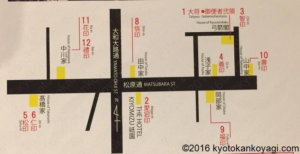 Today, we can see 14 armors. Each of them bear names and have stamps. We can have stamp sheet at Kyusenkaku
Taisho-in and Gobensha Niryo-in 大将印、並びに御便者弐領印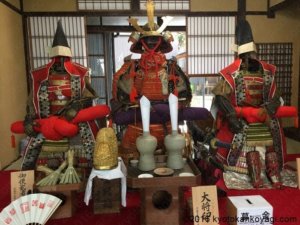 Place: Kyusenkaku.
Atago-in 愛宕印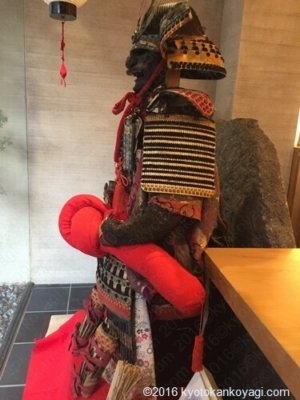 Place: THE HOTEL KIYOMIZU Gion.
Gi-in 義印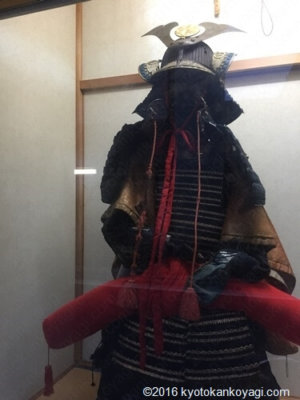 Place: The Asako residence.
Jin-in, Sho-in 仁印・松印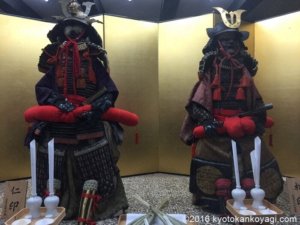 The left is Jin-in, ant the right is Sho-in.
Place: The Takahshi residence.
Sin-in 信印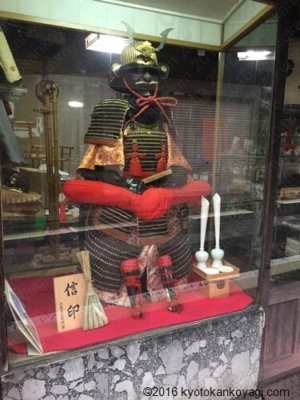 Place: The Tanaka residence.
Chi-in and Fuku-in 智印・福印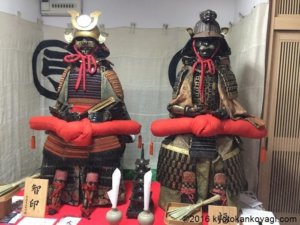 Place: The Okabe residence.
Ju-in 寿印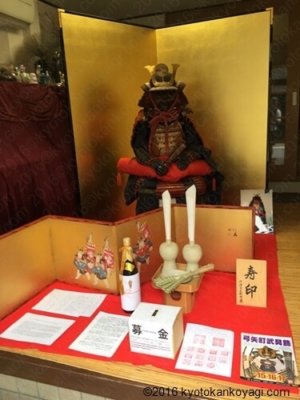 Place: The Yamanaka residence.
Rei-in and Ka-in 禮印・花印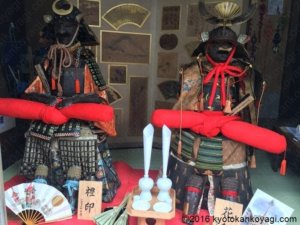 The left is Rei-in and the right is Ka-in.
Place: The Naka Gawa Residence.