概説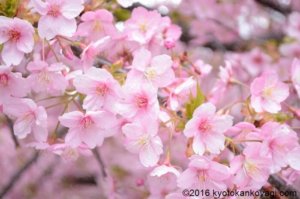 This article introduce Kawazu Zakura spots to you; Toji temple, Unryuin temple, and Ichijo Modoribashi and Sanjo Ohashi bridge.
Kawazu Zakura is the earliest-blooming Sakura in Kyoto.
Kawazu Zakura in these places blooms nearly at the same time: They start to bloom in mid-February and go into full bloom in mid-March.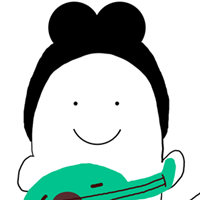 いちきしま ひめ
This article is for your reference. We cannot foresee the best time to admire Kawazu Zakura exactly. We are not responsible any disadvantage you have.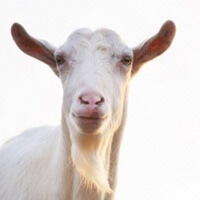 たけちよ
On Jan. 27, 2021, the buds are blooming!
#1 Toji temple 東寺
Near Gojiu no To pagoda 五重塔西側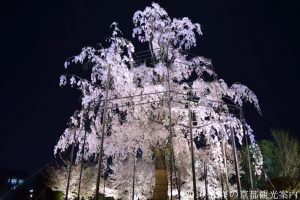 Toji is famous for Fuji Zakura and Sakura illumination but even so-called Kyoto enthusiasts don't know its Kawazu Zakura. We have 2 places to admire it.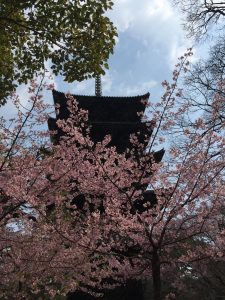 The first one is located near Gojiuno To pagoda. There are Kawazu Zakura trees to the west of it. We can be there with admission fee. Toji is one of popular destinations for tourists especially in Sakura season begins late March. Kazu Zakura blooms in mid-March and quite a few people know they can enjoy it in Toji temple. So, we can adore it in silence.
一番めは五重塔の西側です。ここは、立体曼荼羅が配される講堂や五重塔がある有料エリの中にあります。ご覧のように五重塔を背景に存分に楽しむことができます。
I think it would be better to visit Toji in rainy day. In the gentle drizzle, the warm breeze let the petals go. This is a typical tranquil moment in early spring in Kyoto. Kyoto suffers from overtourism  these years but Toji in Kawzu Zakura season narrowly escape it. In near future, this calmness might be ruined.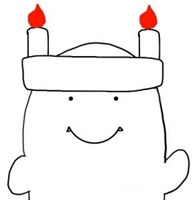 七里ヶ浜親方
And think about Sakura blooms a couples of later. This is the way I every year. Imagine something doesn't exist with the help of what exists.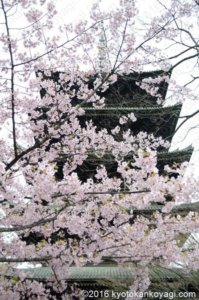 Kawazu Zakura in Toji temple usually starts to bloom in mid-February and goes into full bloom in mid-March.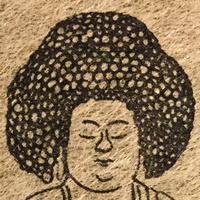 アフロさん
And don't miss 3-D mandala!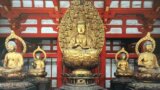 3D Mandala of Buddha in Toji temple
In Toji temple in Kyoto, 21 statues of Buddhist Deities make so-called 3D-Mandala to shows us Buddhist teaching. In this article, you can learn the role of each Deities in the Mandala.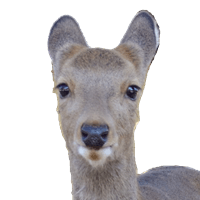 シカさん
From Jan. 10 to Mar. 18, Gojiuno To pagoda is open to public. We cannot enter it but catch a glimpse of the interior.
The red alien indicates Kawazu Zakura near Goju no To pagoda.
Near Dainichi Do 大日堂付近
The second one is located near Dainichi Do indicated with the blue alien in the map. There are 1 tree of Kawazu Zakura. We can enjoy it for free.
The best way to enjoy Sakura in Toji temple
If possible, enjoy Kawazu Zakura in mid-March and Somei Yoshino (so-called Sakura) a couple of weeks later. Night illumination is strongly recommended. Toji shows us the best illumination in Kyoto.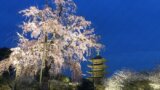 Toji temple night illumination 2021 in Kyoto: Autumn leaves and Sakura
Sakura night illumination 2021 is to be held from Oct. 30~  Dec. 12. Toji has one of the most amazing illumination events in spring and fall. In this article, you can learn the ways to them with introduction of the temple.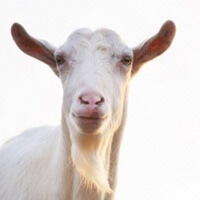 たけちよ
Enjoy passing of seasons.
How to get to Toji temple?
Kyoto city bus: About 3 minutes walk from Toji Higashimon mae bus stop, or Toji Michi bus stop.
JR West: About 20 minutes walk Kyoto station.
Kintetsu railways: About 10 minutes walk from Toji station.
About Toji temple 東寺基本情報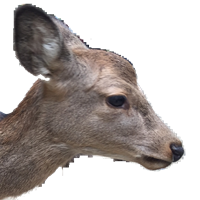 シカさん
In the next page, we'll visit Unryuin temple and Itijo Modoribashi and Sanjo bridge.