About Ninnnaji temple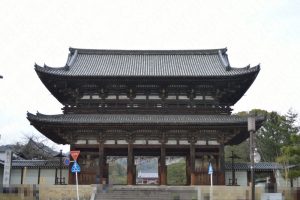 Ninnaji was founded in 888 and the first Monzaki Jiin temple. Monzaki Jiin is temple run by the emperor or his descendants. Emperor Uda gave up his Imperial throne to the clown prince and started his new life as a monk at Ninnaji in 897. People called it "Omuro Gosho." This is the reason why Ninnnaji is called "Omuro Ninnaji."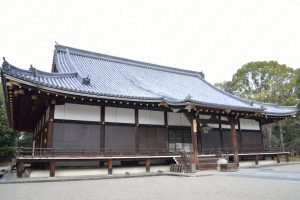 Monzaki Jiin temple has a building once belonged to the Imperial Palace. Ninnjaji is not exception. Kondo used to be Shishinden where important rituals are held. It is the oldest Shishinden in Japan.
The Itinerary
Overview
In this chapter, I'll show you a plan to enjoy Omuro Zakura and Kitano Zakura in Kitano Tenmangu shrine. Be sure that these two kinds of Sakura might not bloom at the same time.
13:00 Ninnnaji temple
There are not many restaurants near Ninnaji. It would be better to have a lunch in other places.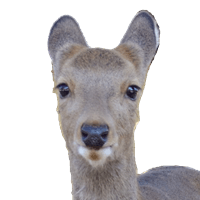 シカさん
Enjoy Arashiyama in the morning and go to Ninnaji temple by Randen railway.
It takes 2 hours to admire Omuro Zakura, other spring flowers, and Goten (The buildings of Ninnaji temple).
14:30 Leave Ninnaji for Kitano Tenmangu shrine
Go to Rannden Ninnaji station and to take a train bound for Kitano Kakubaicho. The platform is indicated in the map.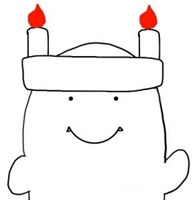 七里ヶ浜親方
Do not cross the railway! Or you'll be in Arashiyama, the opposite direction!
15:00 Kitano Tenmangu shrine
About 10 minutes walk from Randen Kitano Hakubaicho station.
There is a huge Torii gate at the red annotation in the map.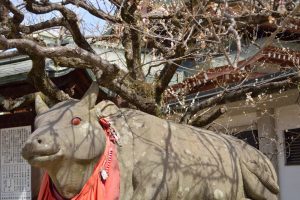 Pass the gate and you'll find a statue of ox (the blue ox in the map) in the right.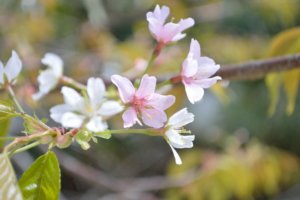 At the red flower in the map, there is a Kitano Zakura tree. The flower starts to bloom in mid-April usually.
About Ninnaji temple
How to get to Ninnaji temple?
Kyoto City bus: No. 10, 26, and 59: Omuro Ninnaji bus stop
Randen (Keifuku railways): Omuro Ninnnaji station