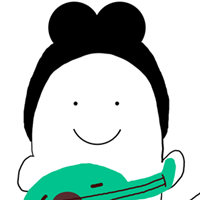 いちきしま ひめ
This site and article don't recommend outing though the state of emergency was lifted. Make your decision with extreme care.
This site cannot guarantee your safety.
The information in this post subject to be changed.
This site is not responsible for any disadvantages you have at all.
Breaking News 2022年最新情報
Overview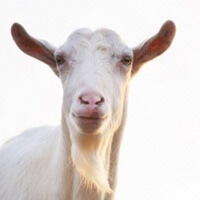 たけちよ
The following is a schedule of Saki Matsuri of Gion Matsuri 2022.
7/17
7/16 Yoi Yama 宵山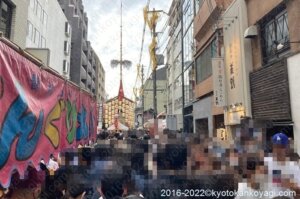 Around 16:00. オニのようにcrowded though Yoiyama has not yet started.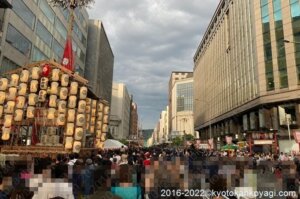 At 18:00. The regulation is in effect. So many people, we are in 修羅場(syuraba, toughest situation).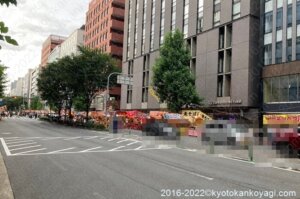 We've got a lot of food sands today.
7/15 Yoi Yoi Yama 宵々山
Yoi Miya Sai宵宮祭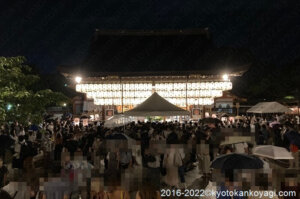 Now the Deities are on Mikoshis and ready for outing.
Yoi Yoi Yama 宵々山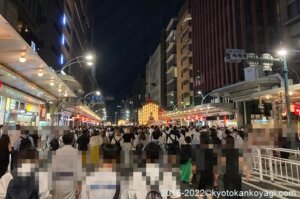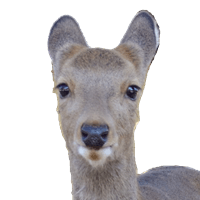 シカさん
Yoiyama area is so crowded as usual year.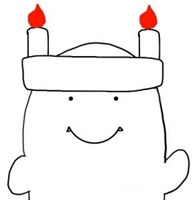 七里ヶ浜親方
There were a few Food stands.
7/14 Yoi Yoi Yoi Yama 宵々々山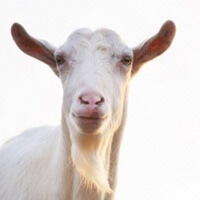 たけちよ
NO traffic regulations are in effect but lots of police officer are there.
We cannot stay around Naginata Hoko, and Kanko Hoko.
At 19:00, Chimaki of Naginata Hoko  are sold out.
We can get 4 Goshuin stamps at Kanko Hoko.
At Yamabushi Yama Kaisho, we can admire brad-new Mizuhikis (somthing like carpets decolate floats.) . Buy something at Yamabushiyama to see them.  Usual year, we exercise Chinowakuguri but it's not available this year due to COVID-19. 3 types of Goshuin stamps are available.
Ofune Hoko Kaisho is open in Sakimatsuri. Goshuin stamps and souvenirs are available. This year, Ofune Hoko parades with a golden dragon. It makes Ryuto Gekishu with Fune Hoko.
At Toroyama Kaisyo, most of all T-shrits are sold out.
It takes about 90 minutes to see all of Yamahoko floats except Hosho Yama. It will take much more time on 15th and 16th.
In Yoiyama, it's hot because there are lots of people around us.

Take water or smth when feeling thirsty.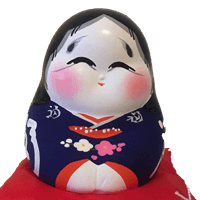 お福さん
Make sure what Ryuto Gekishu boats are.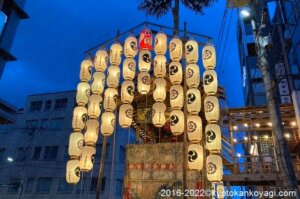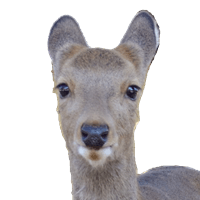 シカさん
Typical Sakimatsuri bleu. We cannot expect this in Atomatsuri.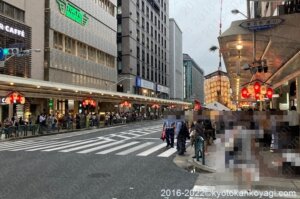 Shijo street is not crowede as expected.
So is Yoiyama area.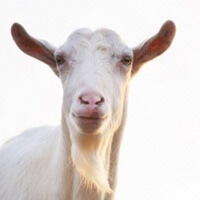 たけちよ
Kanko Hoko has 4 types Goshiin stamps. 1 and 2 is available any other years except "令和四年." "令和四年" is our Imperial year. Get both of them at a Tent located east to Kanko Hoko. 3 is available at the one to located west to it. 4 is available at the one to located west to it. Each one of them is 300 JPY.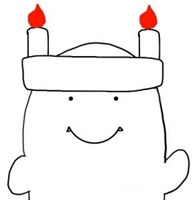 七里ヶ浜親方
4 is peculiar. Soラブリー( Rabu Ry, lovely)
心得
7/16 is the most crowded day in Yoiyama days. 

Remember: Have Goshuin, Chimaki, and others by 18:00.

The stores in Hoko machi, you could get many things on sale.
Do not go Yoiyama by bus.

Trains are recommended. 
Food, game, and souvenir stands in Yoiyama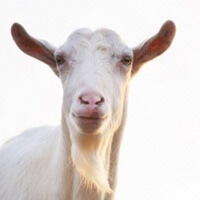 たけちよ
Kyoto prefectural police department said nearly 600 stalls asked permission. Usually, we can find most of them near the brown lines in the map.
Traffic regulations for pedestrians
In effect 18:00~23:00 on 7/15 and 7/16
攻め方
Overview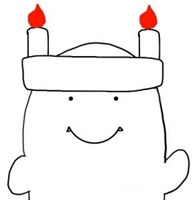 七里ヶ浜親方
In 2022, Yoiyama nights take place for the 1st time in 3 years and would be SOOOOO CROWDED.
Get Yoiyama map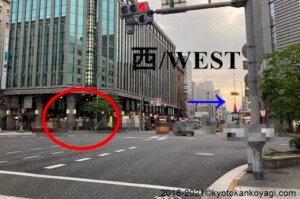 Hankyu Karasuma sta. or Subway Shijo sta. is the perfect station to get to Hokomachi. These stations are located underground. Go to Shijo street by way of "EXIT 23(出口23)."
You'll be the place indicated in the red circle. Information center is located there. Have a free map(s).
Before the traffic regulations 交通規制開始前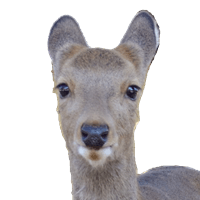 シカさん
Do you want to see all of Yamahoko floats on 7/15 or 16?  Be there before 18:00.
規制は7月15、16日の18:00~23:00ころになされます。宵山で全ての山鉾をご覧になったり、御朱印や授与品を頂く等、全ての会所を回る場合は、この規制がなされる前に行くと楽です。この場合は以下の点にご留意ください。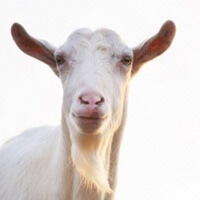 たけちよ
7/14: Crowded. 7/15: So Crowded. 7/16日: 鬼のようにCROWDED.
Naginat Hoko is the most popular float. Chimaki and souvenirs are sold out easily.
Tsukihoko and Toro Yama (especially t-shrit and Tenugui hand towel), too.
Kanko Hoko has 3 place for Goshuin stamps.
Fune Hoko sells lots of souvenirs. Handwritten Goshuin stamps are available.
Hosho Yama is an only floats with Goriyaku of Enmusubi.
Toro Yama
After the traffic regulations 交通規制開始後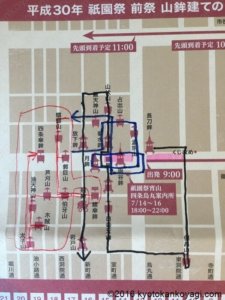 Start at Naginata Hoko. Follow the black line.
Visit floats in the area encircled in the red. In this area, we have no traffic regulations.
In front of Kakkyo Yama, follow the blue line.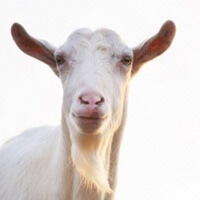 たけちよ
This is the shortest way.
What is Yoiyama? 宵山とは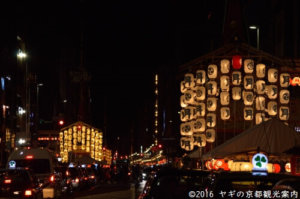 Yoiyama means a kind of small festivals held a few days before in Hokomachi.
Hokomachi is a district where we can find Yamaboko floats. As seen in the photo above, there are many paper lanterns hanging on Yamaboko floats.
Yoiyama is preparation for Mikoshi and Yamaboko parade. It still reminds secret when it started but Gion Groyo-e Saiki, a book on Gion Goryo-e (the former name of Gion matsuri.), tells us it began in the 18th century.
Today, the word Yoiyama has two meanings; The three consecutive days before Yamaboko parade, and the eve of the parade.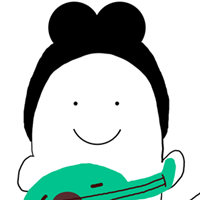 いちきしま ひめ
In Saki Matsuri, Yamahoko parade is on 17th. We call 16th Yoiyama, 15th Yoiyoiyama, and 14th Yoiyoiyoiyama precisely.
In this article, we call the nights of 14~16th Yoiyama.
In Yoiyama, we can see paper lanterns hanging on Yamaboko floats, enjoy Ohayashi music, and have Chimaki amulet and Goshuin stamps at Kaisyo, a kind of head office of Yamaboko floats. At many Kaisho, we can enjoy ornaments of Yamahoko. It is called "Kaisyo Kazari." Most of them are put on Yamaboko floats on the very day of Yamaboko parade.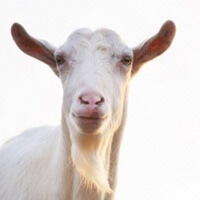 たけちよ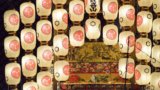 Gion matsuri festival in Kyoto 2023: Let us enjoy Mikoshis, Yamahoko floats, and Yoiyamas!!! 祇園祭2022英語で説明
The guide on Gion matsuri festival 2023 in Kyoto; its schedule, Mikoshis, Yamahoko floats, Yoiyamas, history, the reason why it is celebrated, souvenirs, and other must-sees. Anything is available.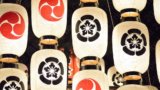 Gion matsuri Schedule 2022: Mikoshi, Yamahoko parade Yoiyama, and Takayama comeback special 祇園祭日程英語版
The schedule of Gion matsuri 2022 was announced. Mikoshi, Yamahoko parade, and Yoiyama available. Gion matsuri has lots of rituals held in July. In this article, you can see exact schedule they are held.
Hiyori Kagura 日和神楽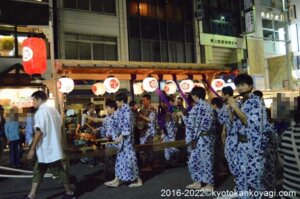 Around midnight of 7/16, Ohayashi musicians of floats pay a visit to Otabisho to pray the success of Yamahoko parade.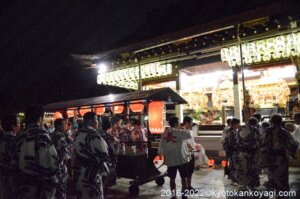 The musicians of Naginata Hoko visit Yaska shrine instead.
Kaisyo Kazeri 会所飾りの有無
Naginata Hoko, Kikusui Hoko, Tsuki Hoko, Toro Yama, Shijo Kasa Hoko, and Taisiyama don't offer Kaisho Kazari.
When would we go the Yoiyama?
In daytime or night
If you wanted Chimaki, Goshuin stamp, and other things at Kaisyo, it would be better go there in daytime though Yoi of Yoiyama means "night." At night, many people visited Kaisyo and it might take time to have these things.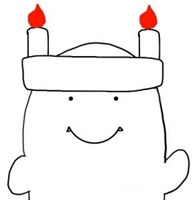 七里ヶ浜親方
We have hot days in daytime usually. Prepare for them!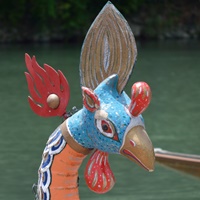 げきすせん
In daytime, buy the things you want and enjoy Yamahoko floats, paper lanterns and Kaisyo Kazari.
At twilight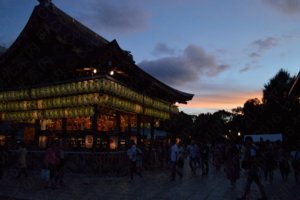 We have two matsrui in Gion matsuri; Saki matsruri and Ato matsuri. In Ato matsuri, the twilight reminds of us autumn though we are in the midst of summer.
Car-free zone?
In Ato matsuri, we have car-free zones only around Yamaboko floats. And we don't have one-way roads.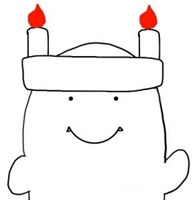 七里ヶ浜親方
Access to Yoiyama
In Kyoto, we usually take bus to go to our destination but it would be better to take trains in Yoiyama period.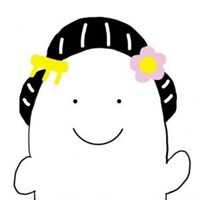 やぎももさん
The bus routes are changed to avoid Hokomachi.
Following are the stations near Hokomachi (the enclosed area in blue line);
Kyoto City Subway Shijo station(the blue train on the map), Hankyu Karasuma station (the red train), and Keihan Shijo Kawaramachi station (the green train).